A Critical Approach to Roma Design Analyzing Objects by Meșteshukar ButiQ
##plugins.themes.bootstrap3.article.main##
##plugins.themes.bootstrap3.article.sidebar##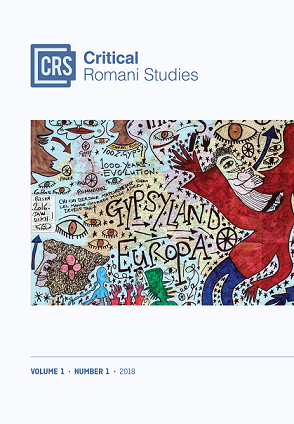 Published Apr 13, 2018
Ágota Szilágyi-Kispista
http://orcid.org/0000-0002-6458-9016
Abstract
In his 2016 book Notes on the Ontology of Design, Arturo Escobar asks whether it is possible to talk about the existence of a "critical design theory". He states that if by "critical" we mean the application of a series of critical theories and approaches in the fields of design, and a certain connection to cultural studies, then we can talk about the ongoing development of a "critical design theory". Based on an analysis of a set of objects by the social enterprise Meșteshukar ButiQ (Bucharest, Romania), I analyze the role of design in the construction and representation of Romani identity. Generally, design is interpreted as a representation of the self, however it has a significant role in constructing it too. According to Penny Sparke, "design is seen as being part of the dynamic process through which culture is actually constructed, not merely reflected" (2013: 4). Through an analysis of the products created and sold by Meșteshukar ButiQ and its collaborators, I examine the role of design not just in expressing but also in creating meanings, and thereby, I emphasize the design process' importance in identity politics.
##plugins.themes.bootstrap3.article.details##
Keywords
Critical design theory, Design studies, Self-empowerment, Roma design, Cultural representation
Authors who publish with this journal agree to the following terms:
Authors retain copyright and grant the journal right of first publication. The work is licensed under a Creative Commons Attribution-NonCommercial License that allows others to share the work with an acknowledgement of the work's authorship and initial publication in this journal.
Authors are able to enter into separate, additional contractual arrangements for the non-exclusive distribution of the journal's published version of the work (e.g., post it to an institutional repository or publish it in a book), with an acknowledgement of its initial publication in this journal.