From Reflexivity to Collaboration Changing Roles of a Non-Romani Scholar, Activist, and Performer
##plugins.themes.bootstrap3.article.main##
##plugins.themes.bootstrap3.article.sidebar##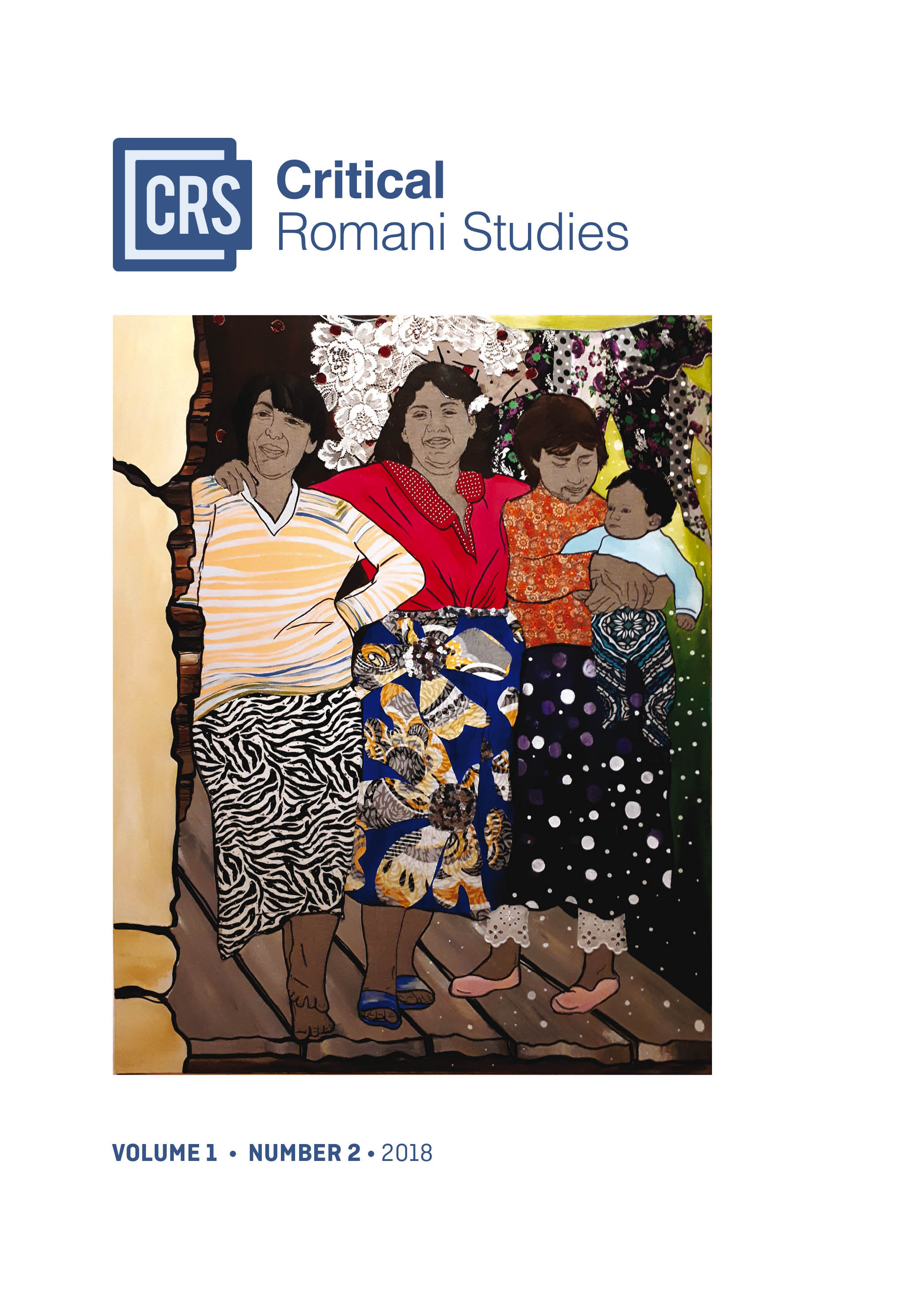 Published Dec 28, 2018
Carol Silverman
http://orcid.org/0000-0002-4554-2271
Abstract
Recently scholars have begun to investigate who produces knowledge about Roma and with what agendas. I extend this inquiry to ask how reflexivity by a non-Romani ally and researcher contributes to analyzing the production and use of knowledge in Romani Studies. I examine various roles I have inhabited and forms of scholarship I have produced, both successful and unsuccessful, during my long involvement in Romani studies to reveal how and why I represented Roma, and what uses this scholarship served. Calling for a "reflexive turn" in Romani Studies, I note that while self-examination of knowledge production is useful for all researchers, for nonRoma it is mandatory because historically non-Roma have held more authority. Embracing "critical whiteness" theory, I examine my privileged roles and my attempts at collaborative advocacy. Tracing a historical trajectory of shifting subjectivities, I narrate several crises, such as balancing essentialism with advocacy, respectfully presenting Romani music, and combining diplomacy with activism to illustrate dilemmas of representation that I have faced and the responses I crafted. These issues all underline the responsibility that non-Romani allies have in accounting for their words and actions.
##plugins.themes.bootstrap3.article.details##
Keywords
Reflexivity, Representation, Collaboration, Activism, Advocacy, Critical whiteness
Authors who publish with this journal agree to the following terms:
Authors retain copyright and grant the journal right of first publication. The work is licensed under a Creative Commons Attribution-NonCommercial License that allows others to share the work with an acknowledgement of the work's authorship and initial publication in this journal.
Authors are able to enter into separate, additional contractual arrangements for the non-exclusive distribution of the journal's published version of the work (e.g., post it to an institutional repository or publish it in a book), with an acknowledgement of its initial publication in this journal.