From Gypsyland With Love Review of the Theater Play Roma Armee
##plugins.themes.bootstrap3.article.main##
##plugins.themes.bootstrap3.article.sidebar##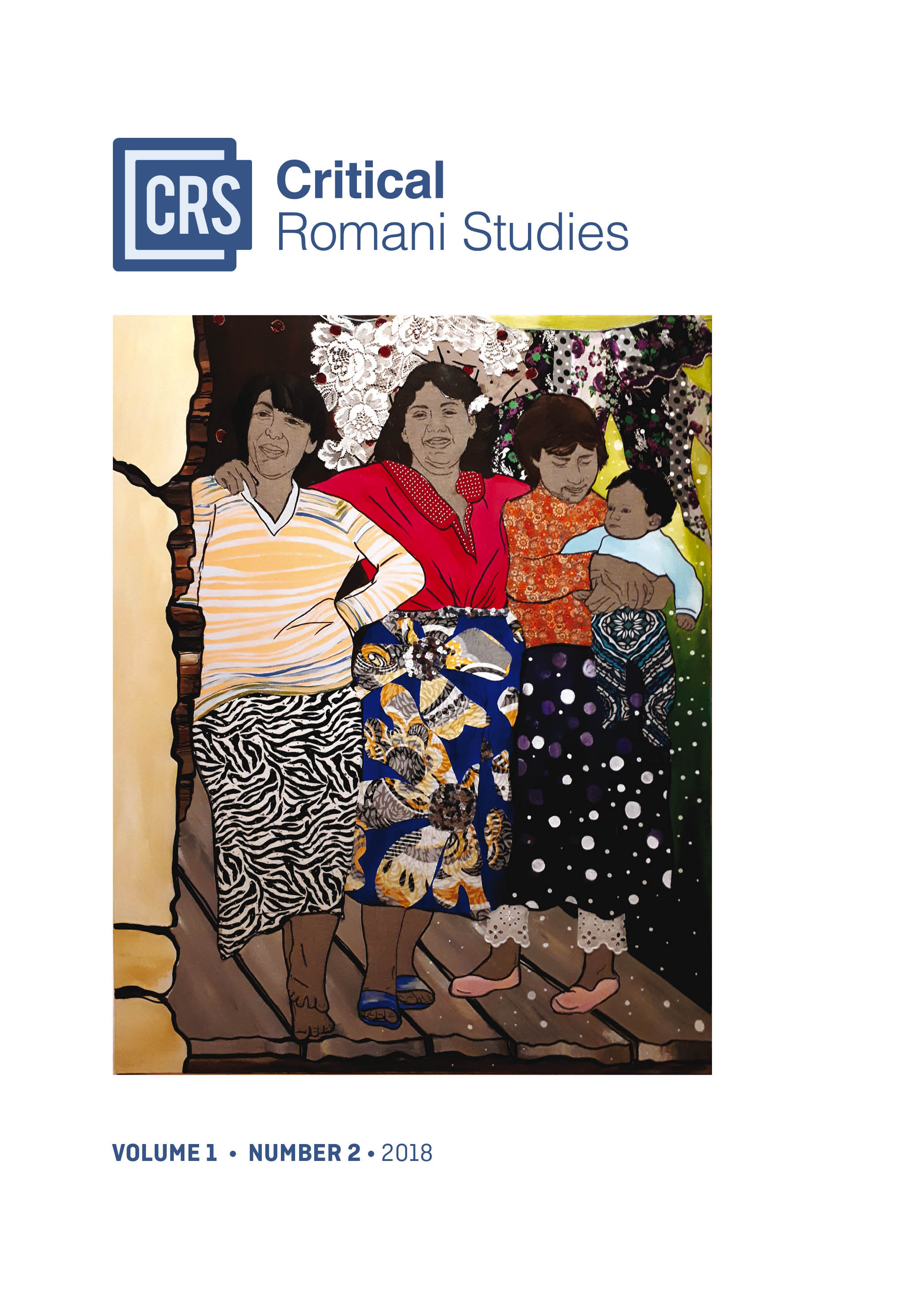 Published Dec 28, 2018
Katarzyna Pabijanek
http://orcid.org/0000-0003-0924-9606
Abstract
My review of the 2017 theater piece, Roma Armee, focuses on its attempt to decolonize the stage and denounce the complicity of cultural institutions – in this case, the theater, with its typical fetishization of Roma as exotic nomads and the simultaneous perpetuation of racist stereotypes of Roma as criminals and undesirables. I focus on storytelling as a methodology that has the power to elevate the voices of underprivileged groups, and claimthat Roma Armee, with its unapologetic Roma-ness, undeniable coolness, and overall brilliance, is much more than an elegant j'accuse directed at skewering antigypsyism. Rather, it provides a timely addition to current debates about the social responsibility of art and the possibilities for the effective decolonization of the regimes of representation that govern art institutions and, as such, should be seen as a unique contribution to the ongoing process of radical self-rebranding exercised by Roma activists and cultural producers.
##plugins.themes.bootstrap3.article.details##
Keywords
Culture, Representation, Theater, Decolonization
Authors who publish with this journal agree to the following terms:
Authors retain copyright and grant the journal right of first publication. The work is licensed under a Creative Commons Attribution-NonCommercial License that allows others to share the work with an acknowledgement of the work's authorship and initial publication in this journal.
Authors are able to enter into separate, additional contractual arrangements for the non-exclusive distribution of the journal's published version of the work (e.g., post it to an institutional repository or publish it in a book), with an acknowledgement of its initial publication in this journal.