Staging the Romani Queer Revolution: New Approaches to the Study of Romani Queerness
Main Article Content
Article Sidebar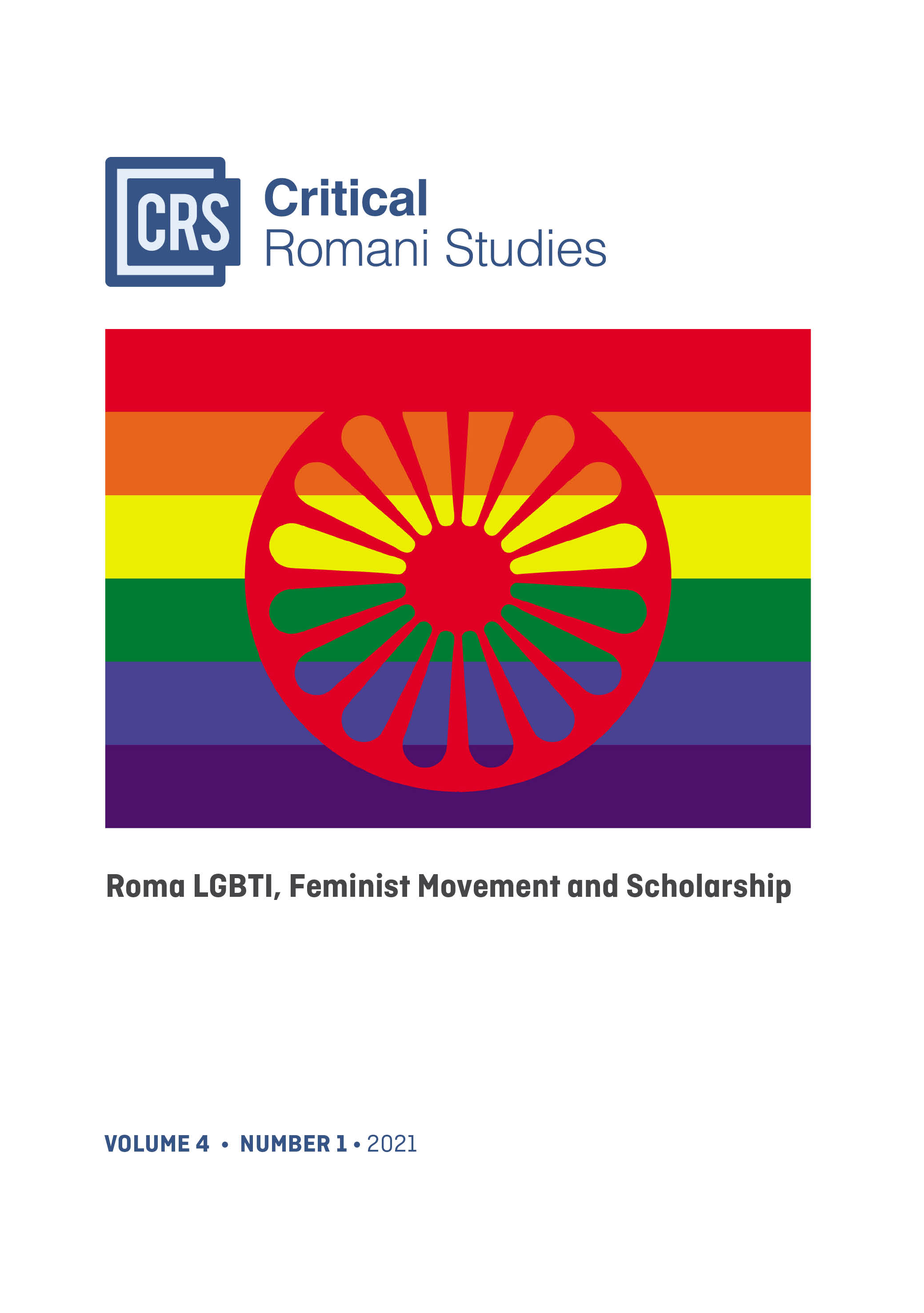 Published Apr 12, 2022
Arman Heljic
https://orcid.org/0000-0003-4149-3537
Abstract
I In this paper, I provide an intersectional analysis of Roma Armee, a theatre play staged at Berlin's Maxim Gorki theatre. I wish to challenge preconceptions and representations of Romani queer and feminist identities by investigating the personal narratives and self-envisioning of queer and feminist Romani performers. While there are notions that Romani queers live only as victims, perpetrators of violence, or unwitting exoticized objects of desire for mainstream queer consumption, I favour a more complex image, showing how some Romani queers articulate their own sexuality, race, class, and agency. I look at how these articulations are met in some Romani communities, and by majoritarian audiences in Berlin and Stockholm, in order to problematize the complex nature of being a minority within a minority. I end with remarks on the revolutionary potential of the play, by arguing that the play creates spaces for healing and can be seen as a significant contribution to an epistemic and ontological shift when it comes to Romani queer and feminist knowledge production.
How to Cite
Abstract 430 | pdf Downloads 0


Article Details
Keywords
Critical Romani Studies, Feminism, Gender, Intersectionality, LGBTQIA Roma, Queer Studies, Theatre Studies
Authors who publish with this journal agree to the following terms:
Authors retain copyright and grant the journal right of first publication. The work is licensed under a Creative Commons Attribution-NonCommercial License that allows others to share the work with an acknowledgement of the work's authorship and initial publication in this journal.
Authors are able to enter into separate, additional contractual arrangements for the non-exclusive distribution of the journal's published version of the work (e.g., post it to an institutional repository or publish it in a book), with an acknowledgement of its initial publication in this journal.