Black Bodies, White Bodies – 'Gypsy' Images in Central Europe at the Turn of the Twentieth Century (1880–1920)
##plugins.themes.bootstrap3.article.main##
##plugins.themes.bootstrap3.article.sidebar##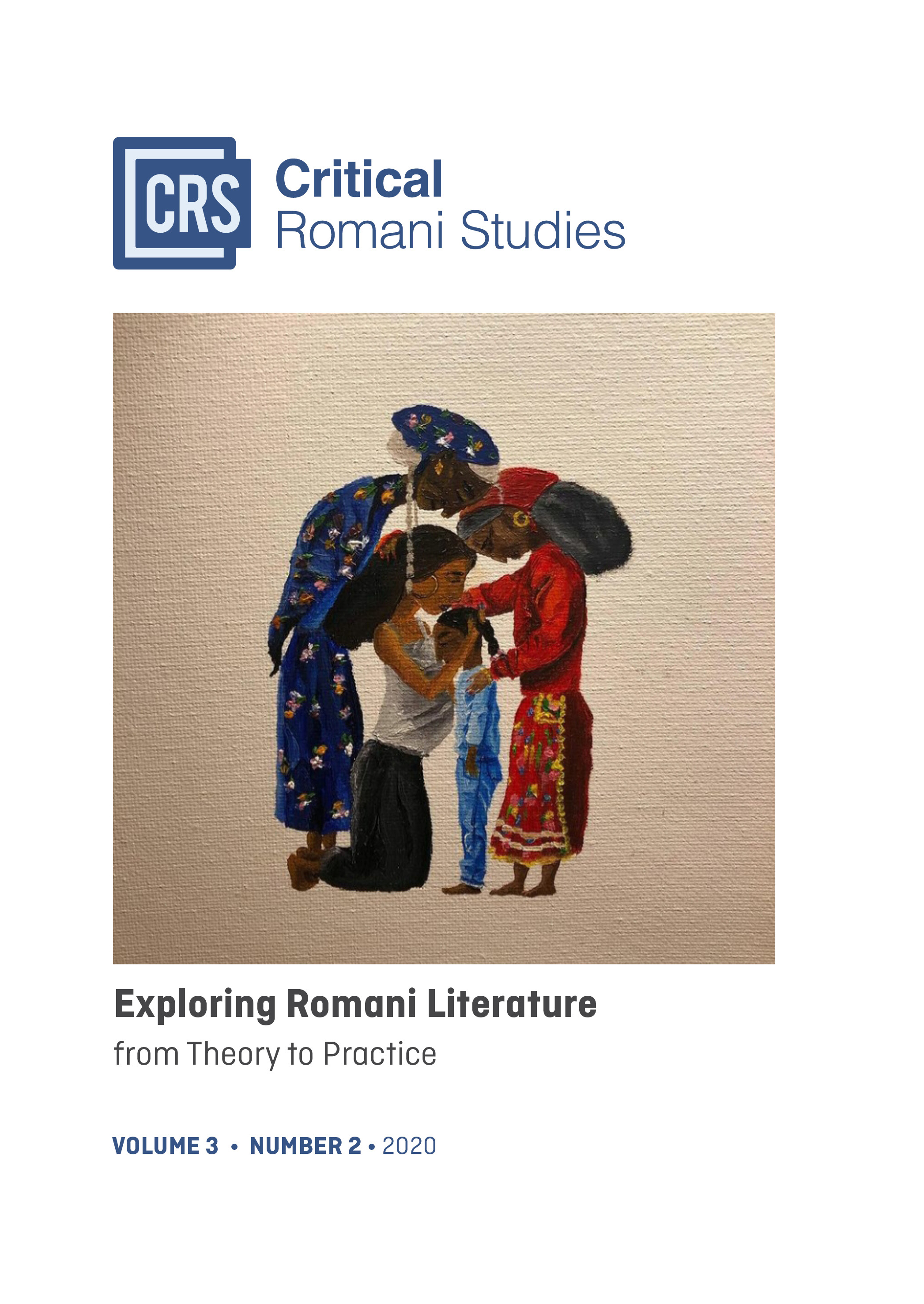 Published Jun 24, 2021
Éva Kovács
http://orcid.org/0000-0002-4280-9794
Abstract
The problem of the observer has long been a key concern of social theories. However, in mainstream sociology, it was not until three decades ago that the relationship between image and text, seeing and gaze, appeared on the horizon of the discipline. Studying the visual representation of Roma in Modernity, one sees how CentralEuropean societies create their own sexualised and feminised Blackness through 'savage' groups and individuals. The central thesis of the article is that, across Europe, the panoptic regime of Modernity operates with the optical unconscious in two ways. On the one hand, by re-visualising social differences that becameinvisible after the collapse of feudal society; on the other, by bringing the oppressed into sight and rendering the oppressors invisible. However, there is a significant difference between the Western and Eastern European representations of 'savages': in the process of nation-building, the 'Gypsy' became an ambiguous part of the national imaginary in Eastern European countries. The paper argues that ideas and visual representations of Roma commuted between Central and Western Europe resulted in tensions between the colonial and emancipatory gazes. 
##plugins.themes.bootstrap3.article.details##
Keywords
visual representation of Roma, colonial gaze, emancipatory gaze, painting at the turn of the 19th century, Central Europe, modernity
This work is licensed under a Creative Commons Attribution-NonCommercial 4.0 International License.
Authors who publish with this journal agree to the following terms:
Authors retain copyright and grant the journal right of first publication. The work is licensed under a Creative Commons Attribution-NonCommercial License that allows others to share the work with an acknowledgement of the work's authorship and initial publication in this journal.
Authors are able to enter into separate, additional contractual arrangements for the non-exclusive distribution of the journal's published version of the work (e.g., post it to an institutional repository or publish it in a book), with an acknowledgement of its initial publication in this journal.