Tackling Negative Representation: The Use of Storytelling As a Critical Pedagogical Tool for Positive Representation of Roma
##plugins.themes.bootstrap3.article.main##
##plugins.themes.bootstrap3.article.sidebar##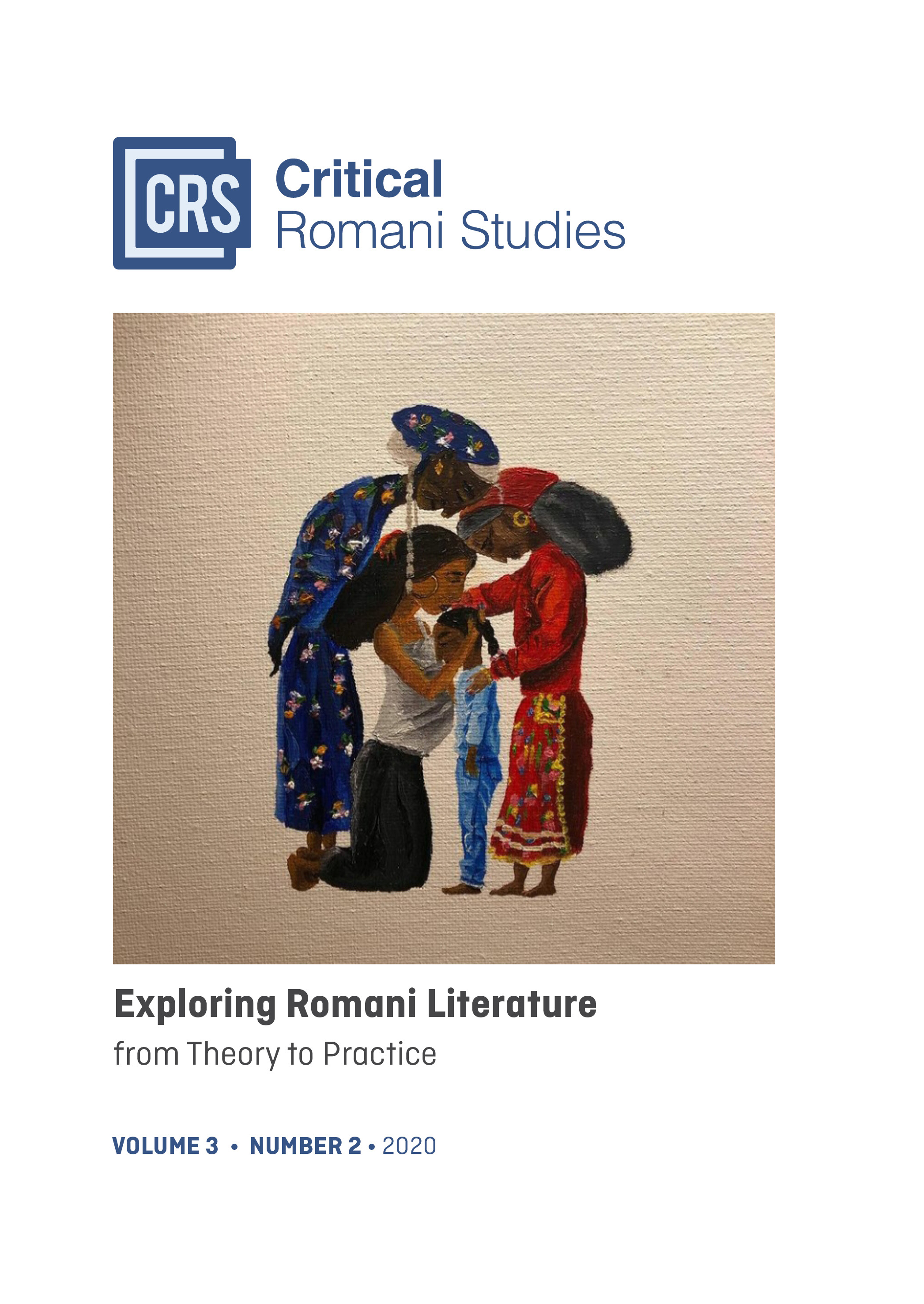 Published Jun 23, 2021
Georgia Kalpazidou
https://orcid.org/0000-0003-3671-1018
Dimitris Alexandros Ladopoulos
https://orcid.org/0000-0002-5301-3767
Theofano Papakonstantinou
https://orcid.org/0000-0001-8190-2142
Abstract
This article focuses on the negative representation of Roma in Greece in the early twenty-first century. It investigates how negative feedback takes the form of a self-fulfilling prophecy that suppresses the self-esteem of young Roma and maintains a distance between Romani identity and education despite several positive yet little known examples of Romani scientists and scholars. The article questions how negative Romani images canbe reversed in order to enhance Roma's educational success. The importance of innovative educational activities based on Romani literature, critical multiculturalism, and the parameter of Romani bilingualism is highlighted. Particularly, the article focuses on the power and the echo that stories can have (storytelling),where protagonists have a Romani connection or identity and are portrayed as positive models, both within classrooms with Romani students and within a society where the idea of Romani literature is a fantasy.
How to Cite
Kalpazidou, G., Ladopoulos, D., & Papakonstantinou, T. (2021). Tackling Negative Representation: The Use of Storytelling As a Critical Pedagogical Tool for Positive Representation of Roma. Critical Romani Studies, 3(2), 58-70. https://doi.org/10.29098/crs.v3i2.79
##plugins.themes.bootstrap3.article.details##
Keywords
Critical pedagogy, Multiculturalism, Romani representation, Self-fulfilling prophecy, Storytelling
This work is licensed under a Creative Commons Attribution-NonCommercial 4.0 International License.
Authors who publish with this journal agree to the following terms:
Authors retain copyright and grant the journal right of first publication. The work is licensed under a Creative Commons Attribution-NonCommercial License that allows others to share the work with an acknowledgement of the work's authorship and initial publication in this journal.
Authors are able to enter into separate, additional contractual arrangements for the non-exclusive distribution of the journal's published version of the work (e.g., post it to an institutional repository or publish it in a book), with an acknowledgement of its initial publication in this journal.