The Romani Ethos: A Transnational Approach to Romani Literature
##plugins.themes.bootstrap3.article.main##
##plugins.themes.bootstrap3.article.sidebar##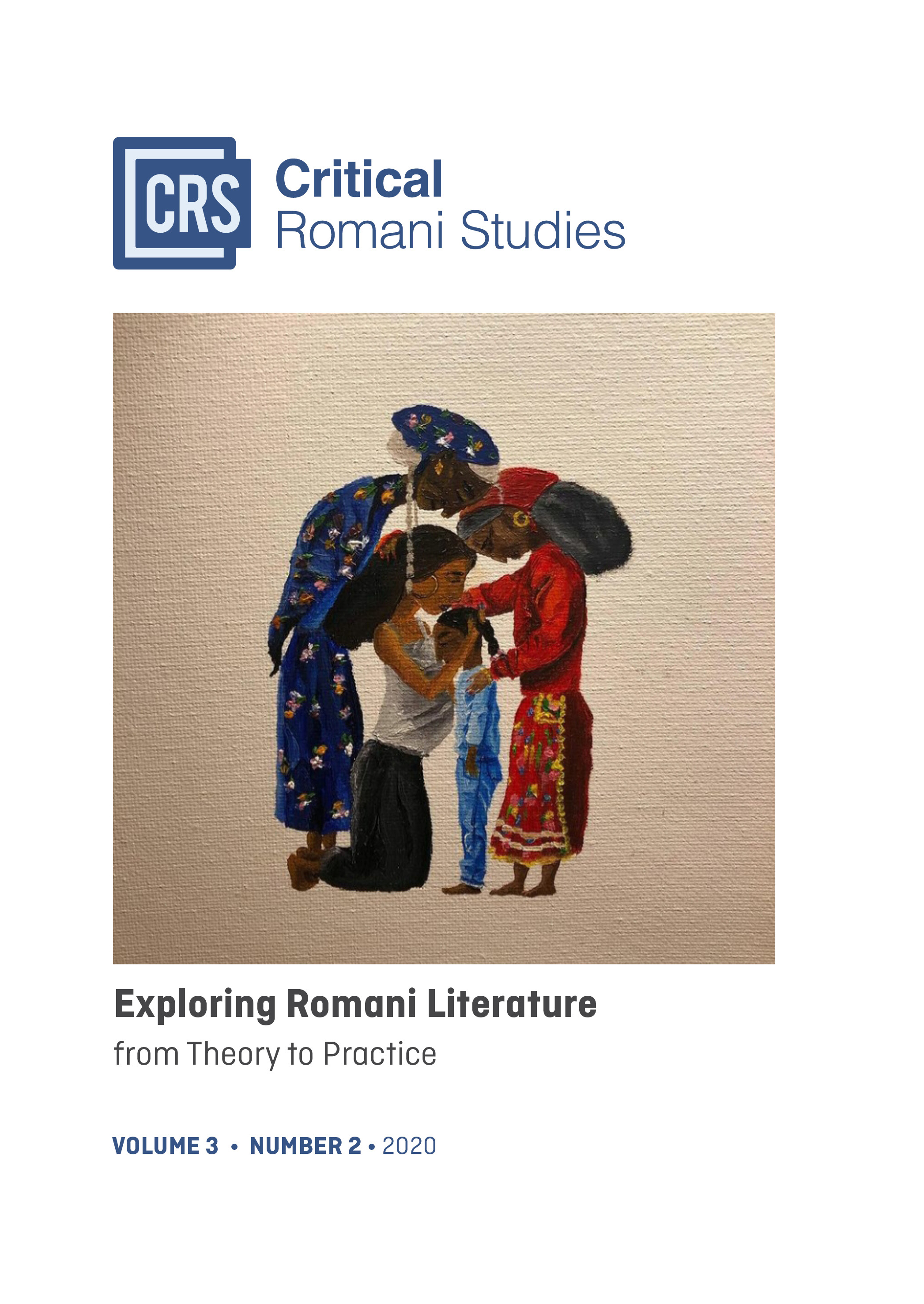 Published Jun 23, 2021
Ana Belén Martín Sevillano
Abstract
In the context of the sociopolitical articulation of the Romani diaspora, this paper explores how its narrative is supported in four literary works written in different languages and national settings – Fires in the Dark by Louise Doughty, Camelamos Naquerar (We want to speak) by José Heredia Maya, Goddamn Gypsy by Ronald Lee, and Dites-le avec des pleurs (Say it with tears) by Mateo Maximoff – shaping a transnational/diasporicliterary production. Departing from the existence of a common Romani ethos, the analysis focuses on how these literary works shape a transnational/diasporic literature by representing the specificities of the Romani history – in particular the recollection of traumatic collective experiences – through a number of narrative strategies, such as self-representation or the depiction of cultural memory.
##plugins.themes.bootstrap3.article.details##
Keywords
Culture, Ethos, History, Romani literature, Self-representation, Transnational, Trauma
This work is licensed under a Creative Commons Attribution-NonCommercial 4.0 International License.
Authors who publish with this journal agree to the following terms:
Authors retain copyright and grant the journal right of first publication. The work is licensed under a Creative Commons Attribution-NonCommercial License that allows others to share the work with an acknowledgement of the work's authorship and initial publication in this journal.
Authors are able to enter into separate, additional contractual arrangements for the non-exclusive distribution of the journal's published version of the work (e.g., post it to an institutional repository or publish it in a book), with an acknowledgement of its initial publication in this journal.