Romani Literature(s) As Minor Literature(s) in the Context of World Literature: A Survey of Romani Literatures in French and Spanish
##plugins.themes.bootstrap3.article.main##
##plugins.themes.bootstrap3.article.sidebar##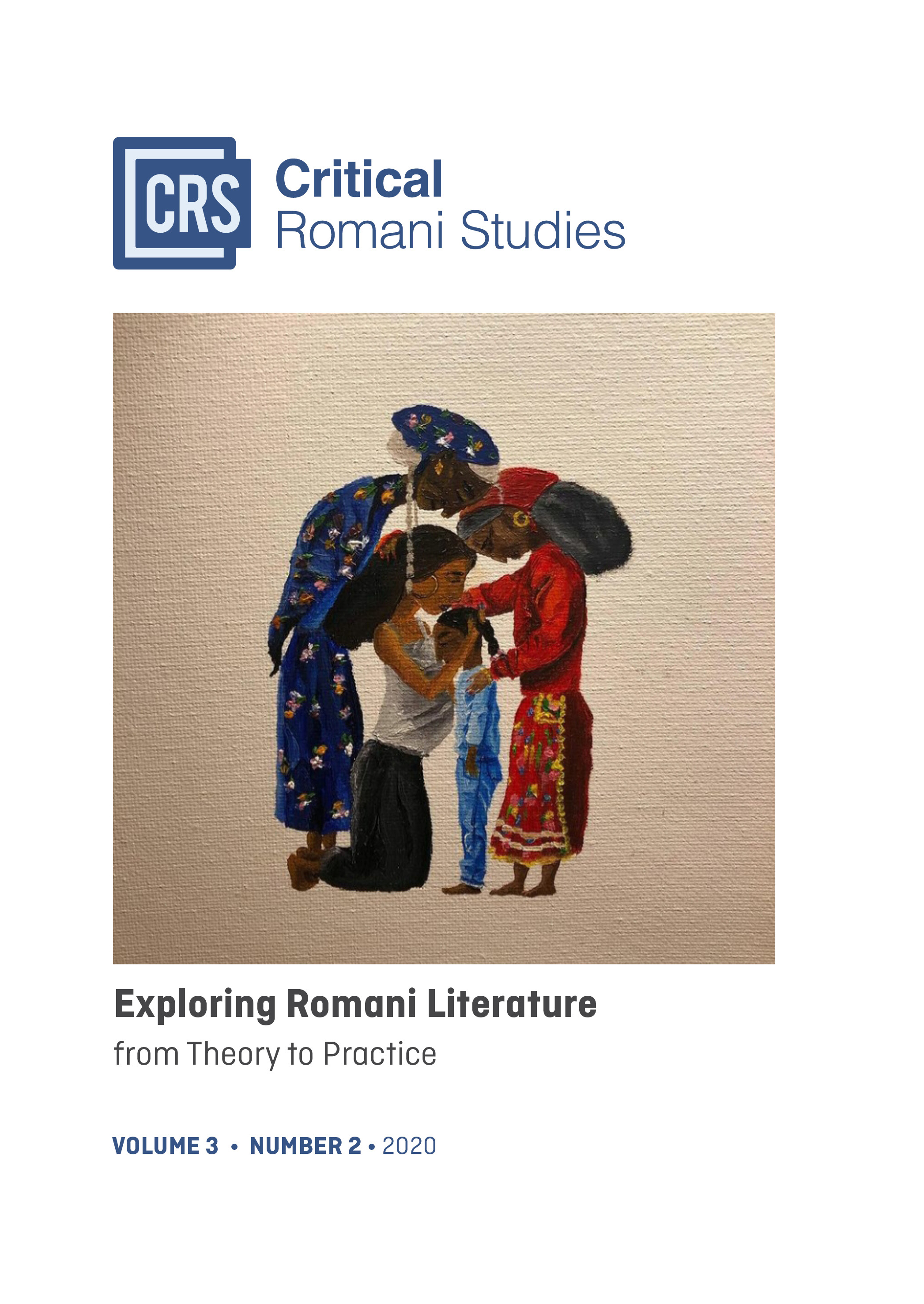 Published Jun 24, 2021
Marina Ortrud M. Hertrampf
https://orcid.org/0000-0001-8932-2193
Abstract
The article discusses the comparatively young form of written Romani literary self-expression as an example of "minor literature" in Deleuze and Guattari's sense.[1] The focus here is on producing a classifying survey of the literary production of Romani writers in France and Spain, with the article outlining the different aesthetic fields and literary forms evident in French and Spanish Romani literature. The comparative approach reveals thatdespite regional and national differences, these minor literatures demonstrate several aesthetic similarities typical of Romani literature that could ultimately come to define the transnational, cross-border characteristics of Romani literature. Furthermore, I show that there are literary tendencies in contemporary Romani literatures that go beyond the usual forms of establishing literary self-expression in diasporic cultural productions or aesthetic appropriation of major society's literary traditions, so that Romani literatures in French and Spanish should, I argue, also be seen as part of world literature. 1 It is important to emphasize that the potentially offending implications of the evaluative use of the term "minor" is by no means hinted at in Deleuze and Guattari: The French "literature mineure" does not indicate lower aesthetic qualities or literary inferiority to majority literature but rather describes a literature produced by writers not (exclusively) belonging to the nation-state in which they live. At the same time, it should be mentioned that the term "small literature," in contrast to minor literatures, means literary expressions from small nations or/and in small languages like, for example, in Bulgarian, Estonian, or Luxembourgish (cf., Glesener 2012). 
How to Cite
##plugins.themes.bootstrap3.article.details##
Keywords
France, Minor literature, Romani literature, Spain, Transnational diaspora, World literature
This work is licensed under a Creative Commons Attribution-NonCommercial 4.0 International License.
Authors who publish with this journal agree to the following terms:
Authors retain copyright and grant the journal right of first publication. The work is licensed under a Creative Commons Attribution-NonCommercial License that allows others to share the work with an acknowledgement of the work's authorship and initial publication in this journal.
Authors are able to enter into separate, additional contractual arrangements for the non-exclusive distribution of the journal's published version of the work (e.g., post it to an institutional repository or publish it in a book), with an acknowledgement of its initial publication in this journal.