Contesting Stereotypes through Self-Representation? A Review of the Romani Exhibition Stands at the 2019 Frankfurt Book Fair
##plugins.themes.bootstrap3.article.main##
##plugins.themes.bootstrap3.article.sidebar##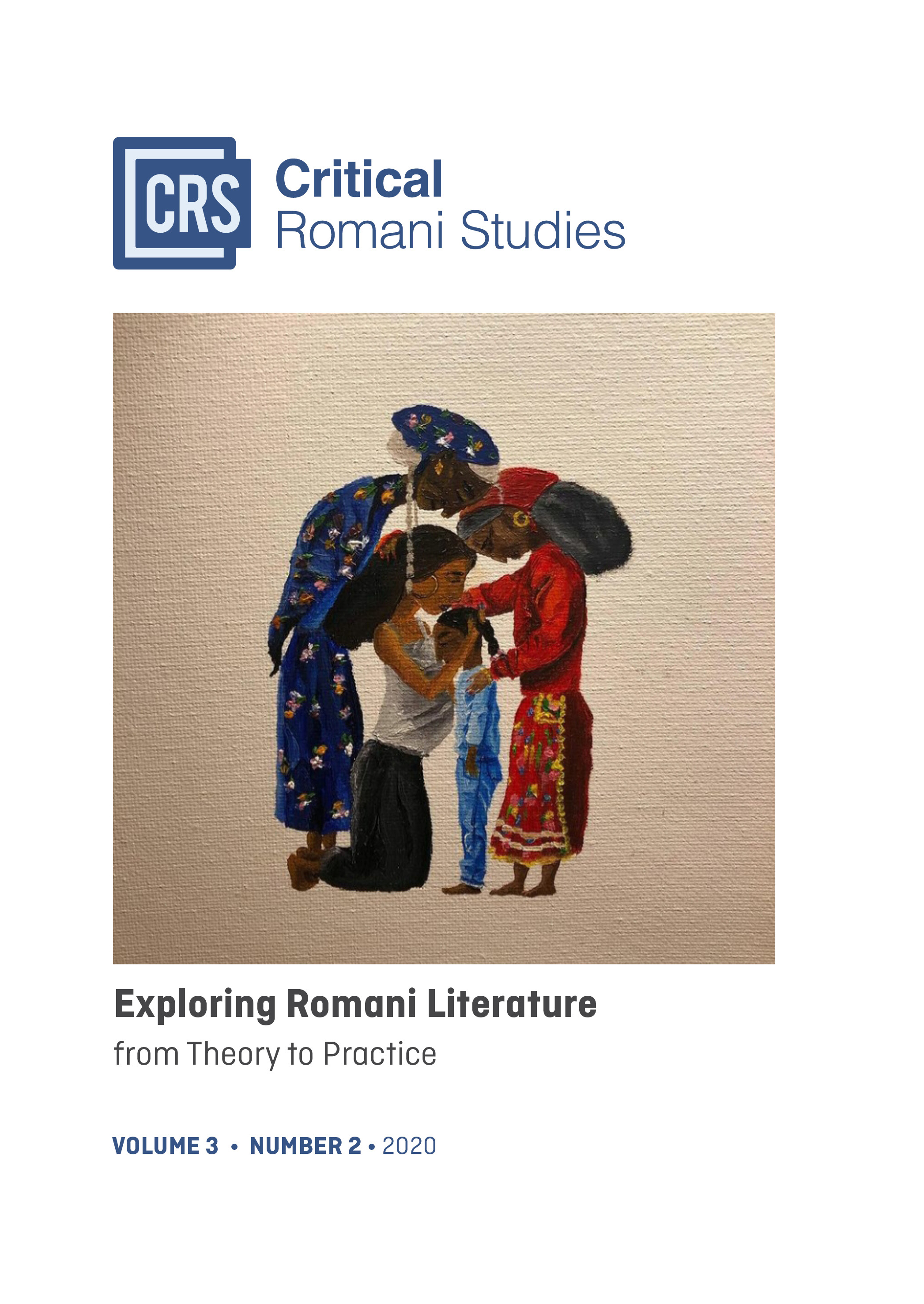 Published Jun 24, 2021
Laura Soréna Tittel
https://orcid.org/0000-0002-5946-2504
Abstract
Romani literature was exhibited at the Frankfurt Book Fair at specific stands and events for the first time in 2019. This article reviews the presented literature and authors and discusses advantages and disadvantages of establishing the category "Romani literature" within the context of the Frankfurt Book Fair. It argues that the category provides a new platform for Romani authors as well as for Romani identity politics and was set up with the aim to fight existing racism against Roma. Making oneself visible as a diverse minority at such an event can help to break up stereotypes and constitutes a success after centuries of underrepresentation. At the same time, the article uncovers the danger of feeding into essentialism through the label "Romani literature" and reflects on the limitations of emancipatory politics when participating in a predominantly commercial event.
##plugins.themes.bootstrap3.article.details##
Keywords
Romani Literature, Identity Politics, Diversity, Essentialism, Frankfurt Book Fair, Visibility
This work is licensed under a Creative Commons Attribution-NonCommercial 4.0 International License.
Authors who publish with this journal agree to the following terms:
Authors retain copyright and grant the journal right of first publication. The work is licensed under a Creative Commons Attribution-NonCommercial License that allows others to share the work with an acknowledgement of the work's authorship and initial publication in this journal.
Authors are able to enter into separate, additional contractual arrangements for the non-exclusive distribution of the journal's published version of the work (e.g., post it to an institutional repository or publish it in a book), with an acknowledgement of its initial publication in this journal.